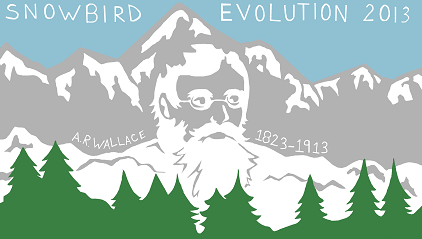 Regional Adventures
Sites within a One-Hour Drive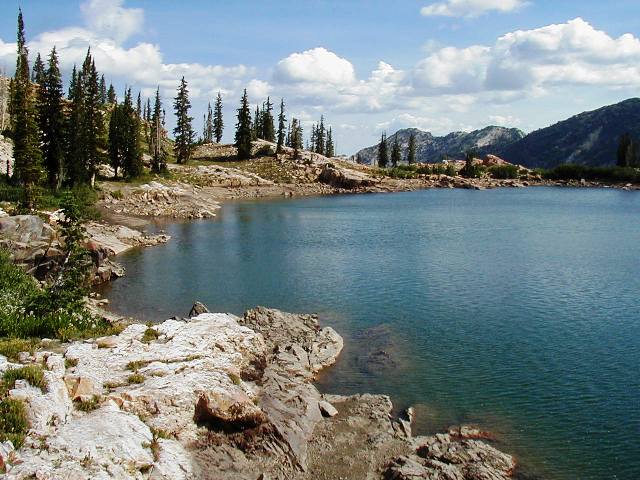 Cecret Lake This is the "must do" hike for summer visitors to Snowbird. The trail head is located just up the canyon from the village. A short hike takes you up to a spectacular lake tucked into a glacial cirque. From the village it's a short walk or drive up to the trial head - as far as you can drive up the road. Continue walking up the road to the campground and then follow the trail to the west and up to the lake.

Natural History Museum of Utah at the Rio Tinto Center is located just east of downtown Salt Lake City on the University of Utah campus. This beautiful new facilty houses a number of exhibits of local natural history and archeology. Excellent opportunities for nature viewing and hiking with trail heads originating at the museum.

Temple Square is located in downtown Salt Lake City and offers numerous venues for shopping and sight-seeing. This is world head quarters for The Church of Jesus Christ of Latter-day Saints. Lots of opportunities for shopping, dining, and learning about the pioneer history o fthe region.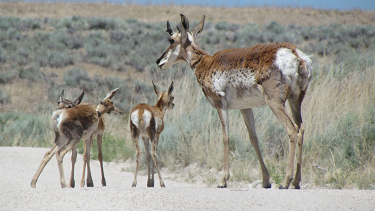 Antelope Island is a one-hour drive north of Salt Lake City. The causeway will take you across a shallow region of the Great Salt Lake where you can view thousands of shorebirds on both sides of the road including avocets, cormorants, herons, willets, and a variety of ducks and gulls. The island is occupied by populations of American bison and pronghorn as well as a good diversity of plants, birds (quail, chukars, kingbirds, shrikes, meadowlarks, and black-throated sparrows to name a few), and other wildlife.

Big Cottonwood Canyon is the next canyon north from Little Cottonwood Canyon. This scenic byway will take you through spectacular canyon past lakes and streams and through a region renown for its diversity of plant life. Stop along the way for a number of hiking options including Big Deep Cave.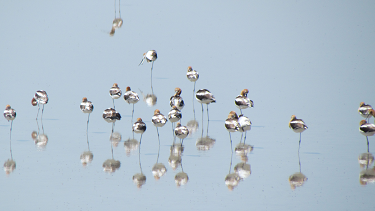 Bear River Migratory Bird Refuge is located an hour north of Snowbird along the northeast arm of the Great Salt Lake and is considered one of Utah's premier birding locations. The 74,000 acres of marsh, open water, and alkali flats offer a range of habitats for bird viewing. There is a wildlife education center and a 12-mile auto/bicycle route through the refuge.

Sites within a Half-Day Drive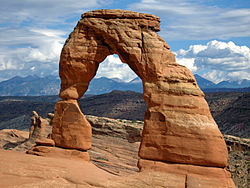 The Red Rock country of Moab and Arches National Park are within a half-day drive, and a little further south lies Monument Valley - famous for its impressive mesas and buttes. Spectacular fossil deposits can be found four hours east of Snowbird at Dinosaur National Monument, and archaeological sites of Anasazi dwellings can be explored within a day's drive south at Mesa Verde National Park, Colorado, and in Canyon de Chelly National Monument, Arizona.